Lionel Messi sent the whole world rocking when he handed in a request to Barcelona stating his intention to leave the club this summer and that a transfer fee would not be required despite having one year left on his current deal.
Expectedly, this shocking bit of news has got everybody talking, and speculations have been rife over where Messi's next club would be, while teams in other sports like basketball and baseball have even jokingly engaged in the discussions, signifying interest in convincing the Argentine to change sports.
— Chicago Bulls (@chicagobulls) August 25, 2020
Beyond the banter, however, there is a serious matter that we could see Messi represent a club other than Barcelona, which would have been scarcely believable just a few months ago, given his loyalty and dedication to the club for the last two decades.
There was a lot of interest in the issue, and within two hours of the bombshell becoming public knowledge, there were over two million tweets about Messi's next club, while related trends included fans asking for club president Josep Bartomeu to resign and why Messi was leaving Barcelona.
Messi's next club: Which teams could sign Barcelona icon?
Lionel Messi's next club is probably the most talked about topic in the world right now, and the interest is unlikely to die down until the matter is resolved.
If he had commanded a transfer fee, it would have been impossible for any club to afford his transfer, which has been exacerbated by the coronavirus pandemic.
However, the absence of a transfer fee makes the matter a different ballgame, and elite clubs around the world have opened their checkbooks and brought out calculators to fashion out ways they could afford to foot the bill for Messi's purchase.
The six-time Ballon d'Or winner is currently on gross wages of €565,000/week, and despite being the highest salary earned by a footballer, a handful of clubs have the wherewithal to make the deal happen.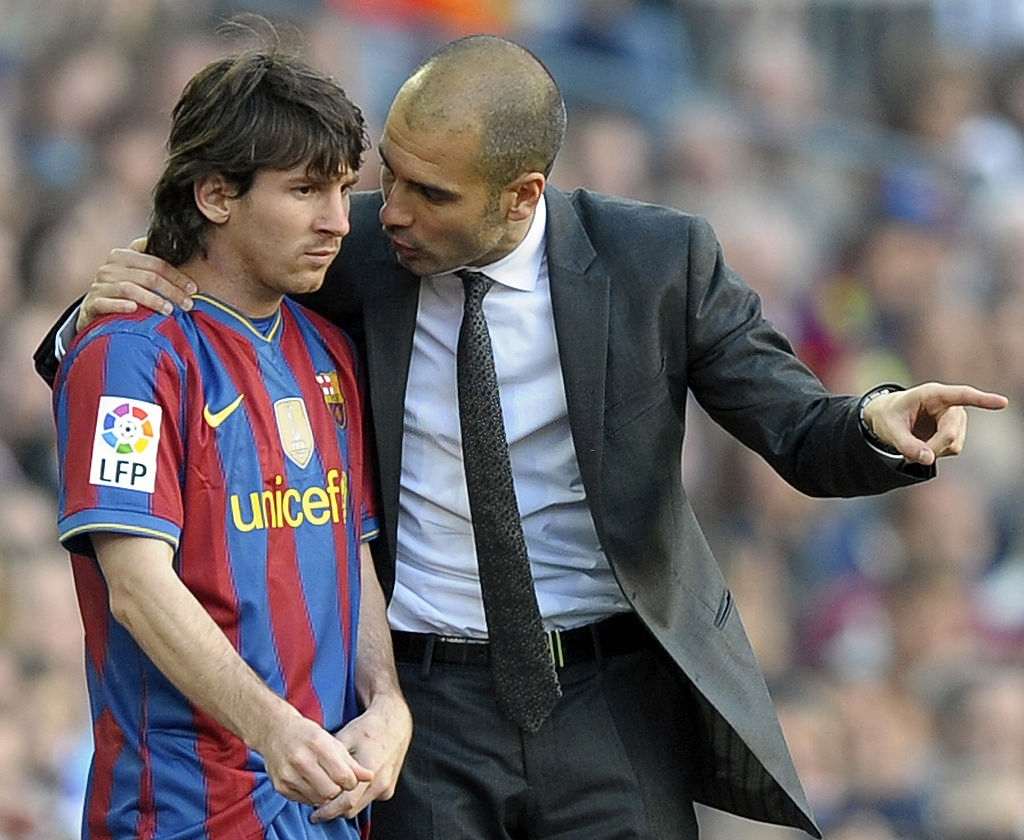 A phone call to Pep Guardiola, Manchester City favorites to land Messi
Manchester City are one of the cubs that could afford his humongous salary, and despite recently falling short of UEFA FFP guidelines, the Premier League side are odds-on favorites to sign Messi.
If the deal materializes, it would see him reunite with his mentor Pep Guardiola – with the two having spent four years of immense success together from 2008-2012 – while there are also other familiar faces including Txiki Begiristain (director of football) and Ferran Soriano (club CEO) at Manchester City who have ties with Messi from Barcelona.
New reports have also emanated that the Argentine had a phone call with Guardiola a few days ago and Manchester City have been sounded over the potential blockbuster arrival and are willing to sell Gabriel Jesus to make funds available for the deal.
Paris Saint-Germain are also said to be interested in Messi's services and a move to the French capital would see him link up with Neymar once again.
Inter Milan are also in the running for Messi, with the Italian outfit having held a long-standing interest in him, while former club president Massimo Moratti also stated that 'Inter have probably tried to sign Messi' after the club made an advert of him in China and his father is also rumored to have bought a house in Milan.
Manchester United are also outsiders to land Lionel Messi, although the move looks far-fetched, with interest in Jadon Sancho being of primary concern to the Premier League side.
Other potential destinations include the MLS and Chinese Super League, with these two leagues in need of Messi's star power to increase awareness of football in the country and would be willing to match or surpass his hefty salary.
Why does Lionel Messi want to leave Barcelona?
Barcelona took a massive punt on a 13-year-old Lionel Messi when they offered to cover medical costs of his gland treatment, while also taking him in and furthering his football development at the famed La Masia academy.
In the last 20 years, Messi has undoubtedly repaid the faith showed in him, and he has been the driving force behind the unprecedented successes enjoyed by the Blaugrana in the last decade-and-half.
No fewer than 34 major trophies have been won in the colors of Barcelona, while the club's fanbase and marketability have also grown exponentially owing to the immense popularity of their mercurial skipper.
Messi has stated on several occasions in the past that he would like to see his career out at Camp Nou, while Barcelona also did all in their power to keep him comfortable, including making him the highest-paid player in the world in addition to other benefits.
However, in recent years, things have not been rosy for the Argentine at the club, leading to increased disillusionment and considerations about his future.
The first of those came when his close friend and teammate Neymar was allowed to leave the club, despite public assurances from the board that the Brazilian was staying put, while Messi also feels enough has not been done to honor his wish of bringing Neymar back from PSG since then.
There was also the case of Barcelona signing Antoine Griezmann in a mega-deal in 2019 even though the French international publicly shunned Messi and the club earlier in 2018 and was not a popular choice in the Blaugrana dressing room.
Clashes with the board have also become commonplace in recent times, with former Director of Football Eric Abidal prompting Lionel Messi to come to the defense of his teammates after the Frenchman accused them of not doing enough on the field to prevent the sack of Ernesto Valverde.
Unflattering media leaks have painted Messi in a bad light, with reports suggesting club president Bartomeu hired a PR agency to tarnish his image, while tabloids also stated out that the players were unwilling to take a pay-cut to help ease the financial impact of the COVID-19 pandemic, which the skipper described as false.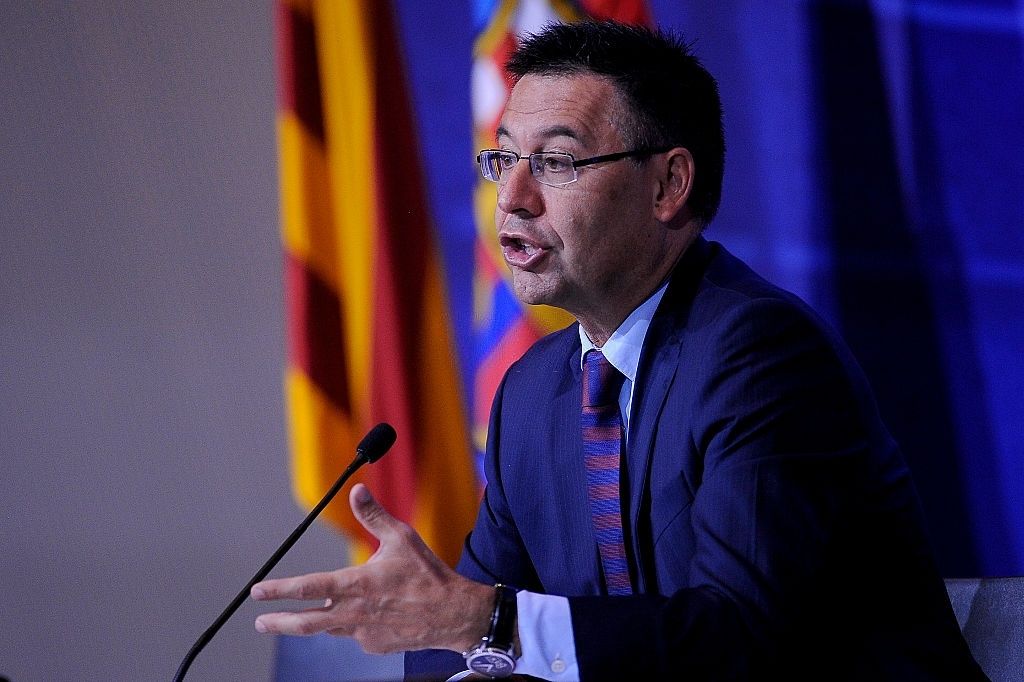 The lack of success on the continent has also left the Rosario native disillusioned, with embarrassing exits from the Champions League in the last few years showing him that Barcelona are nowhere near the levels expected to challenge for the title.
There has also been an increased burden of expectation on him, with no less than one billion euros spent on transfers in the last five years on most players who have not done anything of note.
Barcelona ended the just completed campaign without winning a trophy, marking the first time that the club went trophyless in a season since the 2007-2008 campaign, and having turned 33 in June, Messi feels like he has given his all to the club and it is time to call it quits.
Why will Lionel Messi leave Barcelona for free?
Given his importance to the Barcelona cause, it might come as a surprise that Messi could leave Camp Nou for free, especially considering that he still has one year left on his contract with a release clause valued at €700m.
However, when signing his new four-year contract extension in 2017, Barcelona added a clause that gave Messi the right to unilaterally terminate his contract, allowing him to leave for free whenever he wants.
This is a common practice for the club and such clauses have been given to stalwarts like Xvi Hernandez and Andres Iniesta in the past and it automatically renews on May 31 of each year.
With the date passed, Barcelona felt that they had retained the services of their captain for one more year but Messi's lawyers have argued that the COVID-19 extended season rendered the date null and void and their client is free to terminate his current deal.
This means that Messi would not require a transfer fee if he is to leave, although it is inevitable that Barcelona would not back down without a fight and the separation could turn messy in the coming days.
What would Messi's next club gain from him?
Despite turning 33 in June, Lionel Messi remains arguably the best player of his generation, and his game-changing abilities mean that he would still be a useful addition to any team that signs him.
The Barcelona talisman is adept at both scoring and creating goals and would undoubtedly strengthen his new team, who would fancy their chances of winning any trophy they compete for.
In addition to his sporting merits, he is also a highly marketable player and Messi's new club would be getting the added bonus of signing one of the most instantly recognizable faces in the world, with the attendant increase in ticket and merchandise sales as well as endorsements that come with it.