Amir Khan, the former world champion boxer, has been banned from all sport for two years after he was found guilty of having ostarine, a banned performance-enhancing drug, in his system on the night he lost to his bitter rival Kell Brook last year.
In 2022, soon after Kell Brook defeated Khan, he provided a urine sample to an official from UK Anti-Doping. A positive test result for ostarine was returned. The former professional boxer shared some new details about his ban from boxing after testing positive for banned drugs.
Amir Khan shares new details after positive drug test
Amir Khan continues to maintain that his positive drug test last year was a complete accident. In a recent interview, Khan suggested a possible theory for his positive drug test, speculating that he may have shared a spiked drink, possibly with one of his friends, many of whom are apparently into bodybuilding, according to Khan.
Khan said the positive result must've been from drinking someone else's drink. Khan said a lot of his friends are on steroids as they all want to get big. He further said that using steroids is the new trend these days and added he has never cheated. To further validate his claims, Amir said that his "flat" performance against Brook should disabuse fans of the notion that he derived any competitive advantage from a drug.
Amir Khan's boxing career highlights
Amir Khan has had one of the most successful careers in the boxing history. In a career spanning 16 years and seven months, he fought 40 times with 34 wins and 6 losses. By his last professional fight in 2022, Khan's boxing record stood at 34 wins and 6 losses.
His career has had some ups and downs, including tough defeats at the hands of Canelo Alvarez, Lamont Peterson and Danny Garcia but he's also had some big wins against the likes of Devon Alexander and Marcos Maidana.
Khan's biggest win came against Marcos Maidana. Khan was defending his WBA welterweight title for the third time in his fight against Marcos. The Brit dropped Maidana in the opening round with a beautiful body shot. Khan struggled a lot against Maidana but showed he had the courage and strength to retain his WBA title.
Another tough fight in Khan's career came against Devon Alexander in 2014, "Alexander The Great" was seen as a threat to Khan, the American was a southpaw who had won world titles at super lightweight and welterweight. Yet the man from USA found himself consistently beaten to the punch.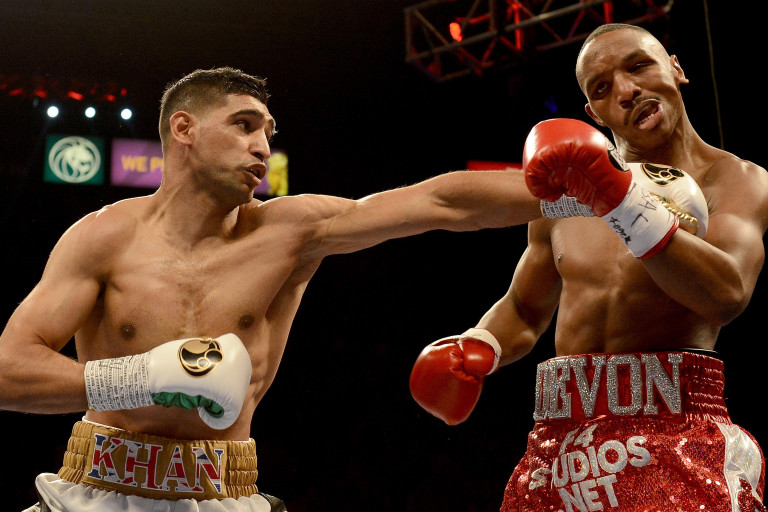 Amir Khan's career is nothing but inspirational despite the drug controversy. Tell us in the comments your thoughts on Amir Khan's claims of sharing someone else's drink.