The rise of Wolves in the EPL as an emerging force was unforeseen by many. But it has hardly been an isolated event, as not too long ago, another team in almost similar circumstances set the precedent.
The date was May 2nd, 2016, and the venue was White Hart Lane, London . Chelsea had just come back from two goals down at half-time to draw 2-2 with Tottenham and this result sparked jubilant celebrations on the streets of Leicester, some 89 miles away.
That was the day that the unprecedented happened, Leicester, given odds of 5,000 to 1 of becoming Premier League champions shocked everybody and completed one of the biggest fairytales in footballing history.
Just a year earlier, they had battled relegation and pulled off a great escape, having been bottom of the table at Christmas.
The unlikelihood of their triumph came in the fact that none of the players were genuine world-class stars, with most of them coming from backgrounds in non-league football or rejected by top clubs, while they were coached by a manager who many felt was finished at the top level.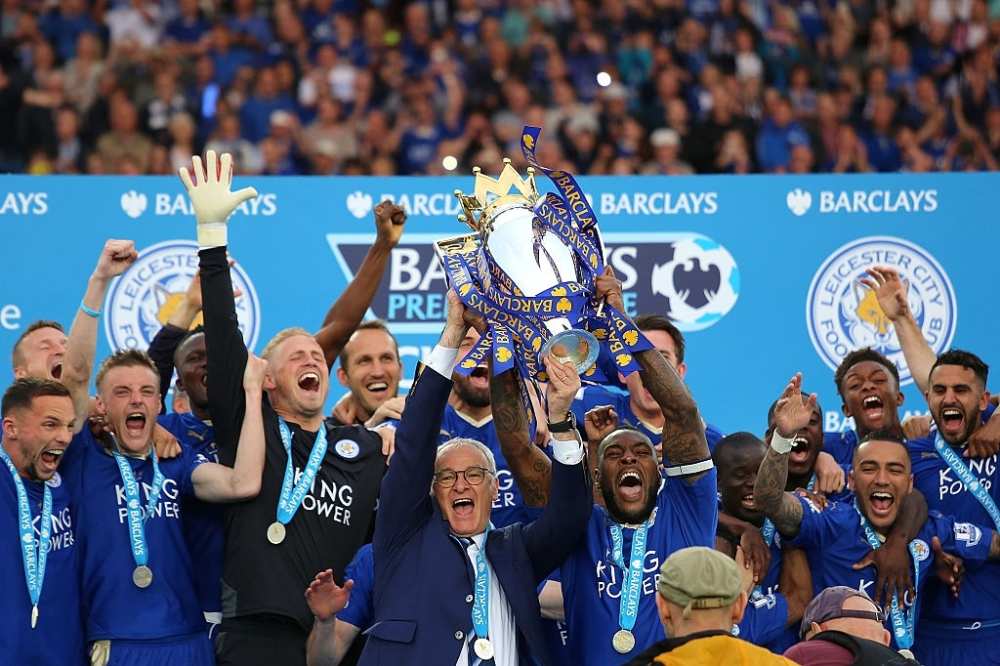 Since then, most of those players have gone on to cement their position as global stars, while Leicester have become firmly established as one of the top sides in the Premier League.
A year on from that spectacular Premier League triumph in the East Midlands, a coaching appointment was made in the West Midlands, with Nuno Espirito Santo replacing Paul Lambart as manager of Championship side Wolverhampton Wanderers.
In his first season in charge, Santo revolutionized the club and helped them secure Premier League promotion with four games to spare, his unlikely 3-5-2 formation helping Wolves romp their way to the summit of the table.
Despite playing against more established Premier League sides and managers, he did not falter in his resolve and stuck to the formation which brought them that far, with the result being that, the Molineux side finished the season in 7th place and secured European qualification for the first time in 38 years.
How can the rise of Wolves in the EPL be compared to Leicester City's?
When Leicester City got promoted to the Premier League in 2015, it ended their 10-year absence from the top-flight, while in Wolves' case, it was an absence that lasted for six years.
However, moderately long absences from the top-flight are not the only similarities between Leicester and Wolves, as several parallels can also be drawn from how they secured their promotion.
For starters, they both won the Championship in record-breaking fashion, with the Foxes finishing the season with an impressive total of 102 points in 2014, while Wolves finished three points lower with 99 in 2018. They were also both confirmed as champions with two matches to spare.
Furthermore, they each resisted the urge to splash the cash in the market, as this was not a guarantee of success in the top-flight (with Fulham's sojourn in 2018 the perfect example).
However, their respective returns could have hardly been more different, whereas Leicester battled relegation for most of the campaign, Wolves instantly adapted to the higher levels of the Premier League and achieved their highest league finish in 39 years, while also reaching their first semifinal in 21 years.
Their 7th-place finish was also the highest for any newly-promoted team since Ipswich Town ended the 2000-01 season in 5th place.
There were several notable results for Wolves in 2018/2019. They were unbeaten over both legs against Chelsea and Arsenal (one victory and a draw each), while both fixtures against Manchester United ended in a stalemate.
Other impressive results included a 1-1 draw at home to Manchester City and a 3-1 victory over Tottenham Hotspur. Their FA cup run saw them defeat Liverpool and Manchester United in an eventual semifinal exit.
Of course, Leicester completed that unlikely Premier League triumph the year after their promotion, while Wolves managed to equal their 7th position from the season before, but this was not enough to return to the Europa League.
Comparing the playing personnel and management of Leicester and Wolves
The Foxes' rise to that unlikely triumph was spearheaded by a certain Jamie Vardy, who ended the campaign with 24 goals and set several records on the way. In Raul Jimenez, Wolves also have their unlikely scoring sensation who has defied expectations to establish himself in the Premier League.
Jimenez began his sojourn to European football with his transfer to Atletico Madrid in 2014 but failed to establish himself under Diego Simeone and was sold to Benfica after just one season in the Spanish capital.
A loan spell with Wolves in 2018 convinced the cub to sign him for a then club-record fee of £30m and the Mexican international has gone on to repay the faith shown in him by the club.
Jamie Vardy started his footballing career in non-league football and only got to the league pyramid in 2012 but that has not stopped him from becoming one of the most lethal forwards in the Premier League.
Similarities can also be drawn in the rise to prominence of Riyad Mahrez and Adama Traore (albeit on a smaller scale) and both teams had a sense of togetherness, with the absence of big names helping to build a strong team bond.
Even their managers had similar backgrounds, with Claudio Ranieri infamously having never won a league title prior to 2016, despite managing some of the biggest sides on the continent, while Santo was discarded by the likes of Valencia and FC Porto.
Both have used unconventional systems and formations to achieve glory for their respective sides.
For Ranieri, he deployed the unfashionable 4-4-2 formation to devastating effect, with the midfield partnership of Danny Drinkwater and N'golo Kante combining effectively, Riyad Mahrez acting as the chief creator, while Shinji Okazaki or Leonard Ulloa functioned as a supporting striker to Jamie Vardy.
The Wolves manager followed Antonio Conte's 2017 league-winning blueprint and successfully implemented it at the lower level, with captain Conor Coady acting as the enforcer at the heart of defense, while Matt Doherty enjoyed a new lease of life as a wing-back and Jota led the forward line.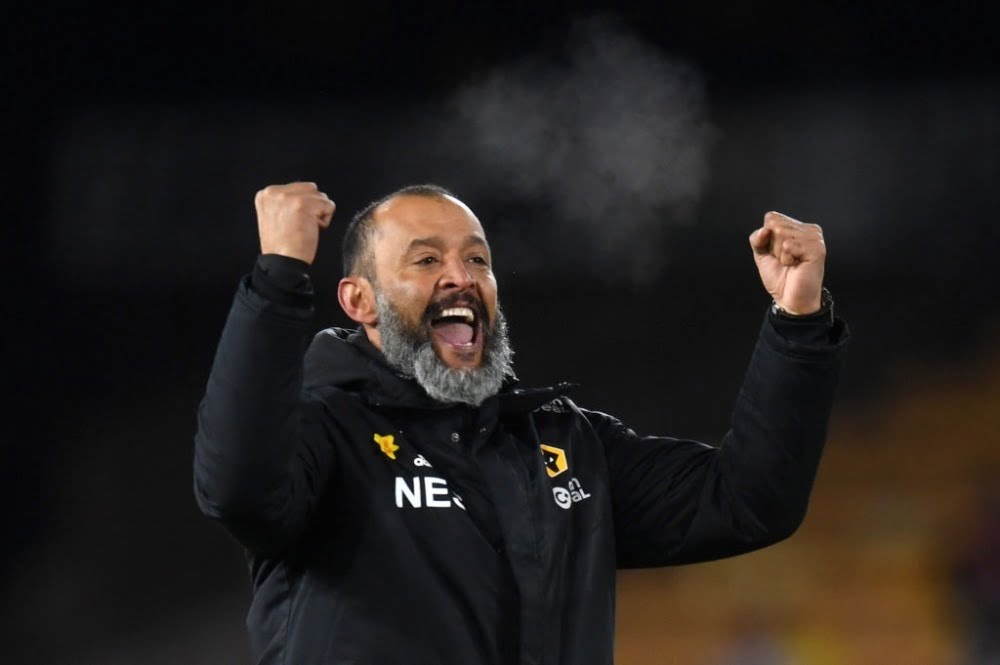 What does the future hold for Wolves?
Having established themselves in the top half of the Premier League over the last two seasons, the next step for Wolves would be to consistently secure European qualification.
The Premier League can be broadly divided into four distinct classes, with Manchester City and Liverpool operating on a different level to the rest of the league and automatic favorites for the title.
The top two are followed by Chelsea and Manchester United, who despite underperforming still have the means and finances to attract quality players, while Tottenham and Arsenal round up the top six.
The next group of clubs are somewhat 'the best of the rest' and are not god enough to break the top six hierarchy but can take advantage of any slip by the top sides (as Leicester City did last season).
Newly-promoted sides and mid-table sides complete the rest of the hierarchy and barring any major upheaval, the final league table can be largely expected to follow this system.
Wolves belong to the third group of teams, alongside Leicester, and Everton (if they can optimize their abilities) but recent events can allow fans of the club to aim higher.
Consecutive 7th-place league finishes is impressive in itself, while their narrow quarterfinal exit in the Europa League at the hands of Sevilla is also cause for optimism.
The fact that Wolves were playing in Europe's second-tier competition was a cause of concern, given the hectic schedule of Thursday night football, but Santo's men persevered (with a limited squad) and can consider themselves unlucky to have lost out on European qualification on the last day of the 2019-20 campaign.
Maintaining this standing is, of course, no mean feat, as the competition in the Premier League gets stiffer with each passing year.
This was evident with Leicester – who failed to maintain their 2016 form – and only made it back to Europe four years later, but Wolves would be fairly confident on improving on their recent strides.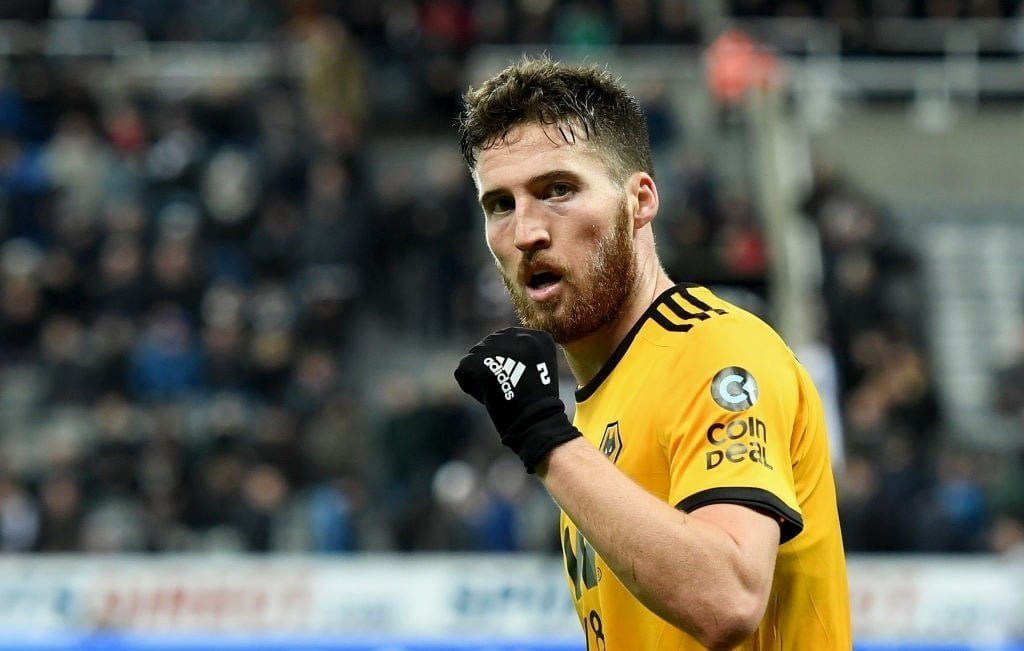 Despite the summer departure of Matt Doherty to Tottenham, Santo would still be positive of his side's chances heading into the coming campaign.
Two new full-backs have been brought in, with Aaron-Keto Diyawa signing from Fulham and Marcal  arriving from Lyon, while the club have also inquired about the services of Arsenal's Ainsley-Maitland Niles.
However, the major cause of optimism would be the signing of Fabio Silva from Porto for a club- record fee of £35m.
He would join the Portuguese revolution at the Molineux, with no fewer than 10 of his compatriots – including Diogo Jota, Joao Moutinho, Rui Patricio, and Ruben Neves – currently on the books at Wolves, while coach Nuno Espirito Santo is also of Portuguese descent.
Record-breaking Fabio Silva could be the missing link for the rise of Wolves in EPL
The highly-rated teenager only made his first-team debut for the Portuguese giants last August but immediately made a name for himself with a string of fine performances.
Several records were broken in his sole season at the Estadio de Dragao (many of which belonged to new teammate Ruben Neves) and Silva would hope to kick on from where he left off.
He became the youngest starter and goalscorer in the history of Porto and while the English Premier League is a major step up from the Portuguese Primeira Liga, the 18-year-old would fancy his chances of making an immediate impact on English shores.
His fleet-footed and direct style of play has seen him draw comparisons with illustrious compatriot Cristiano Ronaldo. Though he has a long way to go before matching the Juventus' man's lofty standards, Silva is undoubtedly on the right path.
An attacking trio of Fabio Silva, Adama Traore, and Raul Jimenez is guaranteed to score goals, while behind them, the likes of Moutinho, Neves, and Leander Dendoncker would ensure that chances would be created.
Although they are a long way off matching the standards set by the big six, Wolves have enough artillery in their arsenal to cause a stir in the Premier League, much like Leicester City did some years ago.
They would begin their Premier League campaign when they host Manchester City on September 21.