"WTF is this" Logan Paul's backup vs Roman Reigns sends WWE fans into fury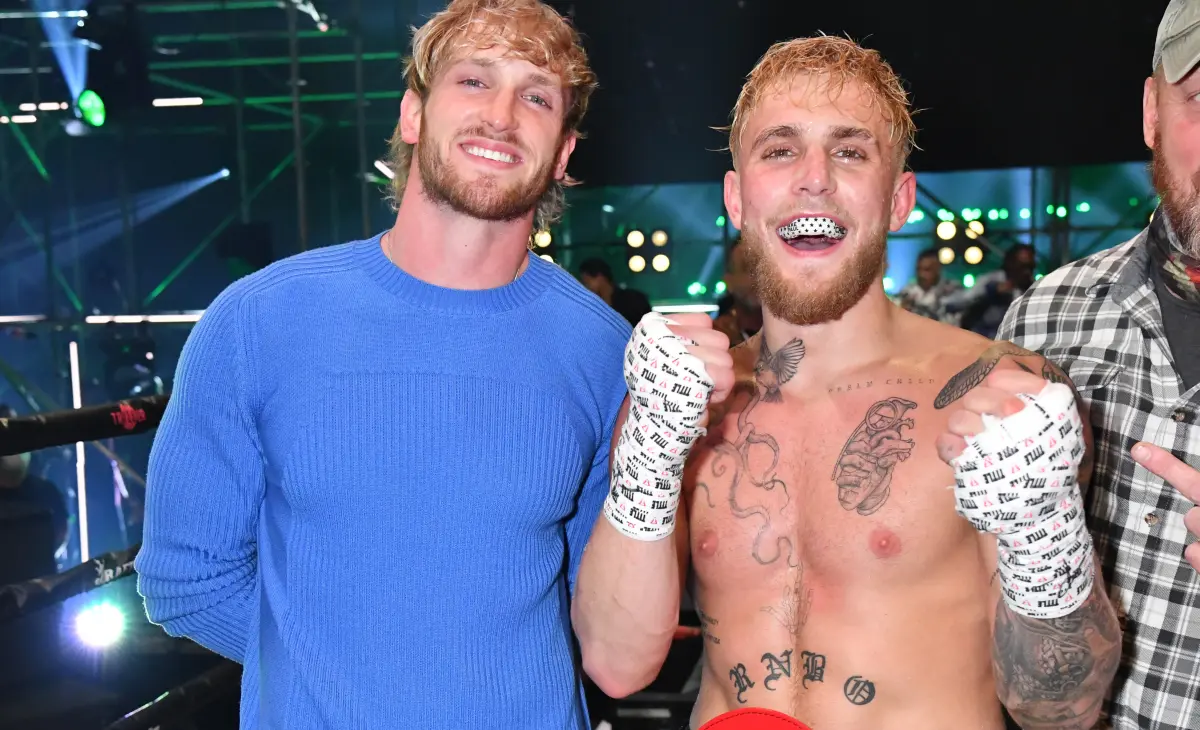 Logan Paul is now confident to face off against Roman Reigns at Crown Jewel, as the older Paul brother recently got his younger brother, Jake Paul, as his backup fighter. Earlier the youtube-turned-wrestler was left alone as he had no support from the outside of the ring. However, the addition of Jake Paul will definitely be a game-changer. The shocking revelation left the fans excited.
This is only the third match for the American social media personality. Despite being the third match of his career, he's already taking on the tribal chief for the WWE universal championship. However, some people criticize him for being too immature to come to this stage so early. On the other hand, others praised him for that.
However, the most prominent antagonist for Logan is that he has no allies, as Roman has the bloodline and Paul Heyman. The Usos, Solo Sikoa, and Paul Heyman are a big advantage for the WWE's current universal champion as they add their support whenever the tribal chief needs it. So that's why, later, Triple H teased that help was on the way for Logan to make the fight more exciting. Nevertheless, recently, during the Crown Jewel 2022 press conference, Logan Paul brought his own bloodline. He introduced Jake Paul, and Roman Reigns was left stunned.
BREAKING: The #WWECrownJewel Press Conference will stream live tomorrow at 10:05 AM ET/7:05 AM PT on YouTube, Facebook and TikTok. pic.twitter.com/b4qkKmZ70h

— WWE (@WWE) November 3, 2022
The addition of the problem child is going to be a huge advantage for the 27-year-old Because last Saturday, the 25-year-old just beat one of the greatest MMA fighters of all time, and that left a great fighting spirit within the younger Paul brother. That's all Maverick needs for the biggest fight of his career.
Before the press conference, no one had any idea that Jake Paul would show up. Let alone the fans, Roman Reigns also looked shocked and immediately lost his calm as soon as Jake arrived at the scenes. The current WWE champion looked furious and ranted as Paul Heyman looked on.
The long-awaited match between a YouTube celebrity and an American professional wrestler will take place for the first time tomorrow at Crown Jewel in Saudi Arabia. Fans were already hyped about the match, but now it's much more exciting because the two Paul brothers will be fighting against the entire Bloodline.