Brock Lesnar is featured prominently in the recently released official poster for WWE's second-biggest event of the year. SummerSlam, which is set to take place on August 5th, 2023.
Alongside other popular WWE stars like Roman Reigns, Cody Rhodes, Bianca Belair, Charlotte Flair, Rhea Ripley, and Rey Mysterio. Lesnar's inclusion has sparked speculation about his potential opponent for the event.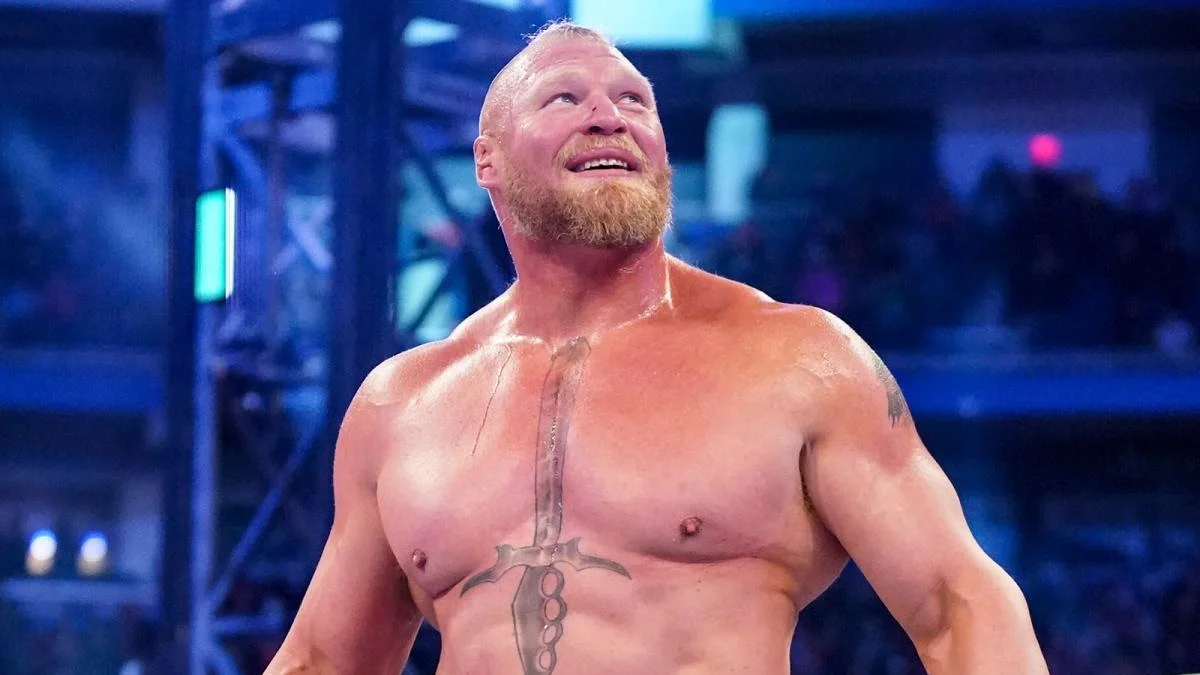 At the moment, the focus of attention in the WWE community is on Brock Lesnar. After defeating The Giant Omos at WrestleMania 39, Lesnar continued to make waves by attacking Cody Rhodes and thoroughly dominating him on WWE Raw.
Rhodes has since challenged Lesnar to a match at WWE Backlash. Nonetheless, Lesnar's opponent for WWE SummerSlam 2023 remains unknown. As such, we have compiled a list of possible opponents for Lesnar at the event.
Brock Lesnar: Potential Opponents for at WWE SummerSlam 2023
GUNTHER
The much-anticipated clash between Brock Lesnar and Gunther was hinted at when the two had a tense face-off in the ring during the 2023 Royal Rumble. Though the match didn't come to fruition, it's a dream matchup that the WWE community has been eager to see.
With Lesnar now confirmed for WWE SummerSlam 2023, there's a chance he could finally face off against Gunther at the event, making it almost a must-see showdown for fans.
BOBBY LASHLEY
The rivalry between Brock Lesnar and Bobby Lashley ended on a sour note due to the underwhelming conclusion of their Elimination Chamber Match. Furthermore, Lashley was excluded from the match card for WrestleMania 2023. As a result, the ideal setting for a rematch between the two could be at the second most prominent event of the year – WWE SummerSlam.
DREW MCINTYRE
At WrestleMania 36, Brock Lesnar defended his WWE Championship against Drew McIntyre in an empty arena due to the COVID-19 pandemic. During the match, McIntyre defeated Lesnar, claiming the championship title. \
Since then, Lesnar has yet to seek vengeance for his loss. WWE SummerSlam could be the opportune moment for Lesnar to make his move and attempt to reclaim his championship title.
EDGE
Despite their contrasting in-ring styles, both Brock Lesnar and Edge have a knack for captivating audiences. A showdown between the two at WWE SummerSlam would undoubtedly be a spectacle to behold.
MATT RIDDLE
Matt Riddle made a comeback to WWE on an episode of WWE Raw after WrestleMania 39. Riddle has a storied past with Brock Lesnar, and with his return, WWE might consider arranging a match between the two at WWE SummerSlam 2023.
Who would you like to see 'Brock Solid' face off next?