"I say we should run it back!" Patrick Mahomes demands instant rematch with Tom Brady & Aaron Rodgers in golf course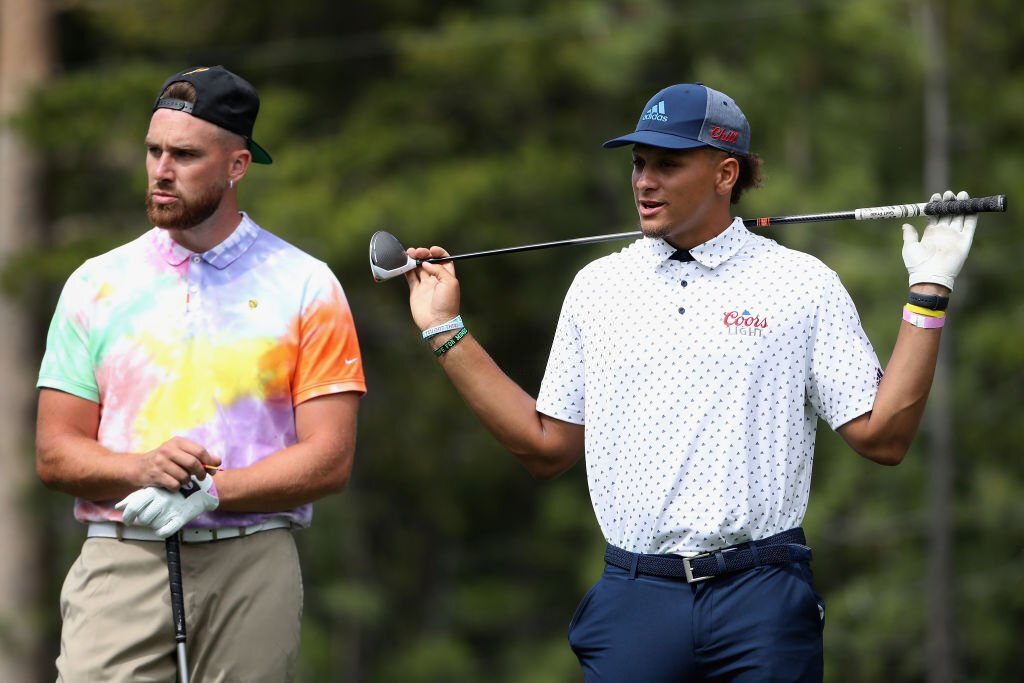 Kansas City Chiefs star Patrick Mahomes posted a tweet that he wants a rematch with Tom Brady and Aaron Rodgers, after losing in "the match", a made-for-TV golf match to the star quarterbacks. Mahomes had Josh Allen, the Buffalo Bills quarterback as his teammate in this round of friendly golf match.
Had a hella of a time at #TheMatch today! I say we should run it back! @TomBrady @AaronRodgers12 @JoshAllenQB

— Patrick Mahomes II (@PatrickMahomes) June 2, 2022
The Chiefs quarterback teamed up with Josh Allen to play against the Bucs' Tom Brady and the Packers' Aaron Rodgers. The venue for this 'old vs young' match of golf was the Wynn Golf Club in Las Vegas.
Brady and Rodgers managed to win the first two holes, but Mahomes and Allen caught up to them by the fifth hole. The Chiefs quarterback gave no quarter to Brady and Rodgers as his team pulled even to the opponent. Allen was having a lusterless day, only to have Mahomes covering for him with some amazing eye-turning shots.
The game ended in a loss for Allen and Mahomes as Allen's long putt on the 12th and final hole stopped an inch short and Aaron Rodgers made the winning putt for his team. Shortly after the game, Mahomes wrote in a tweet that he had a hell of a game and couldn't wait for the rematch.